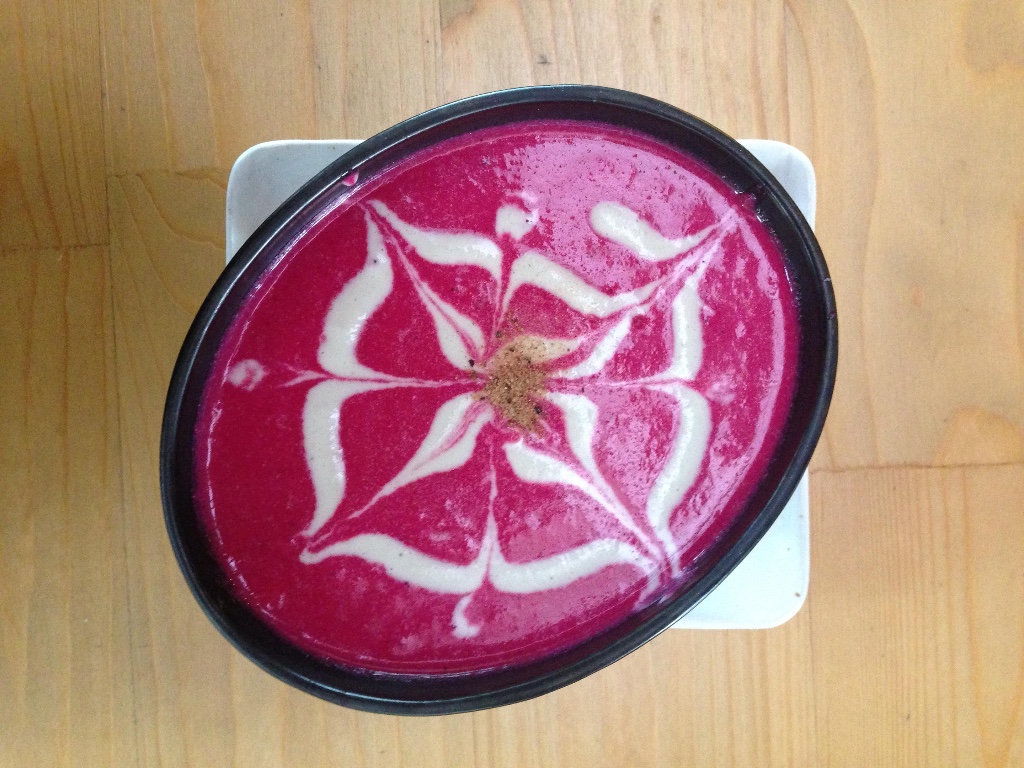 Summer Tomato Soup 180.-
Tomato, avocado, lime and basil. Simple but delicious!
Tom Kha Soup 180.-
A creamy exotic young coconut meat soup spiced with refreshing traditional thai herbs combination of lemongrass, galangal, chilli, kefir lime leave, and lime. Sprinkled with avocado, dehydrated shiitake mushroom, and cilantro.
Gazpacho Soup 180.-
Refreshing flavours of tomato, celery, cucumber, onion, lime, garlic, cayenne and avocado combination
Island Paradise Fruit Soup 180.-
Delicious flavors of Thai fresh mango, coconut water with chunks ofenzyme rich pineapple, papaya, and Banana.

Beetroot Soup 180.-

Hearty and cleansing mixture of Beetroot, avocado, almond milk, olive oil, garlic and drizzle of homemade live macadamia cream.