Eggplant Lasagna 220.-
Marinated eggplant slice layered with shredded zucchini and marinara sauce. Topped with cashew cheese sauce.
Nut Loaf 220.-
Savoury nut loaf made with activated almonds, fresh vegetables, Italian herbs and spices. Topped with live homemade tomato ketchup.
Mushroom Marinara Pizza 220.-
Live flaxseed and sunflower crust topped with marinated mushrooms, marinara sauce and vegetables.
Mushroom burger 220.-
Savory mushroom burger on Sunflower Onion Flat Bread, served with greens, marinated onion, live ketchup and cashew cheese sauce.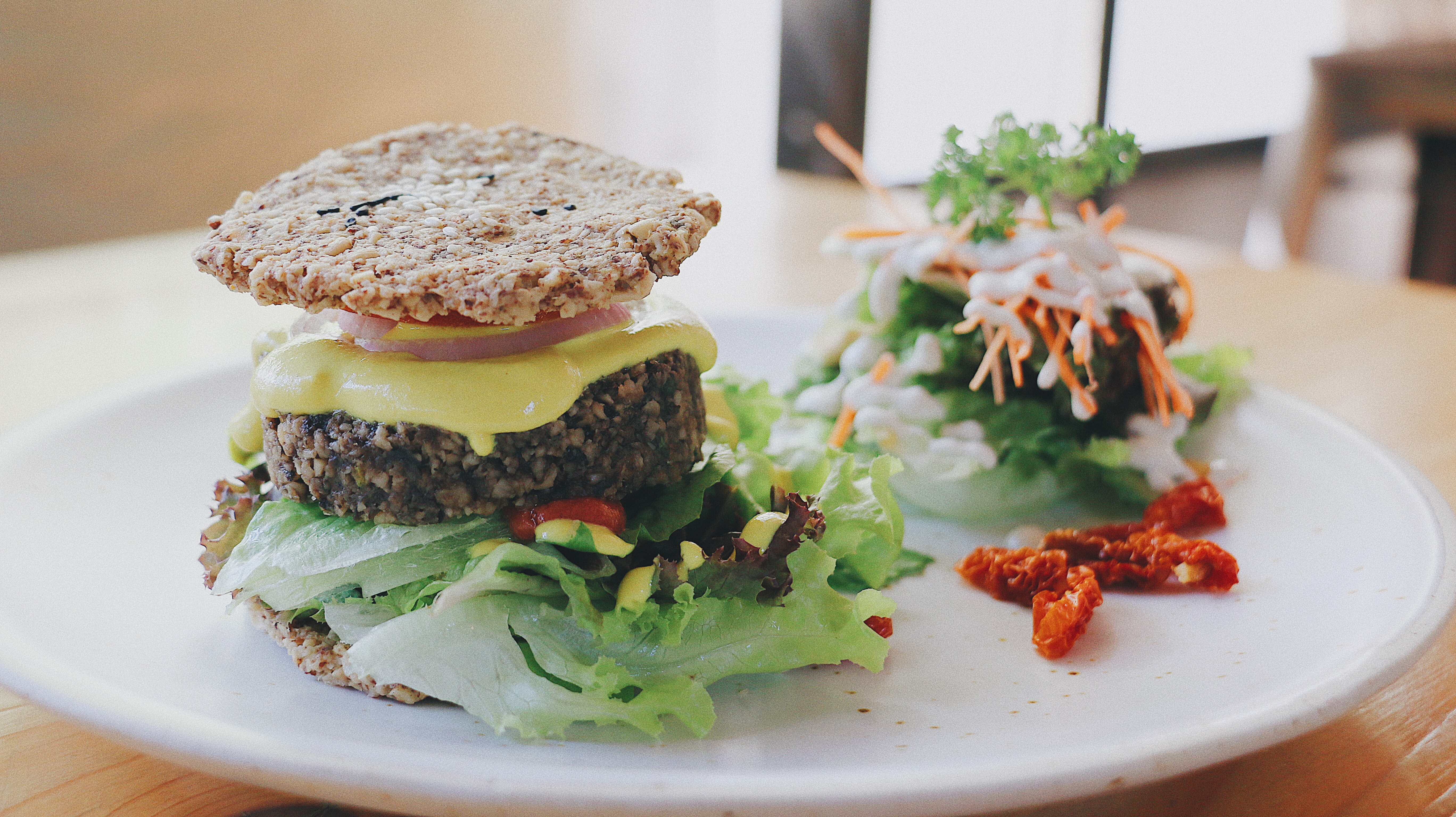 Veggie Sandwich 220.-

A light sandwich made with crispy carrots and celery bread, filled with fresh veggies.Served with avocado sour cream and tamarind sauce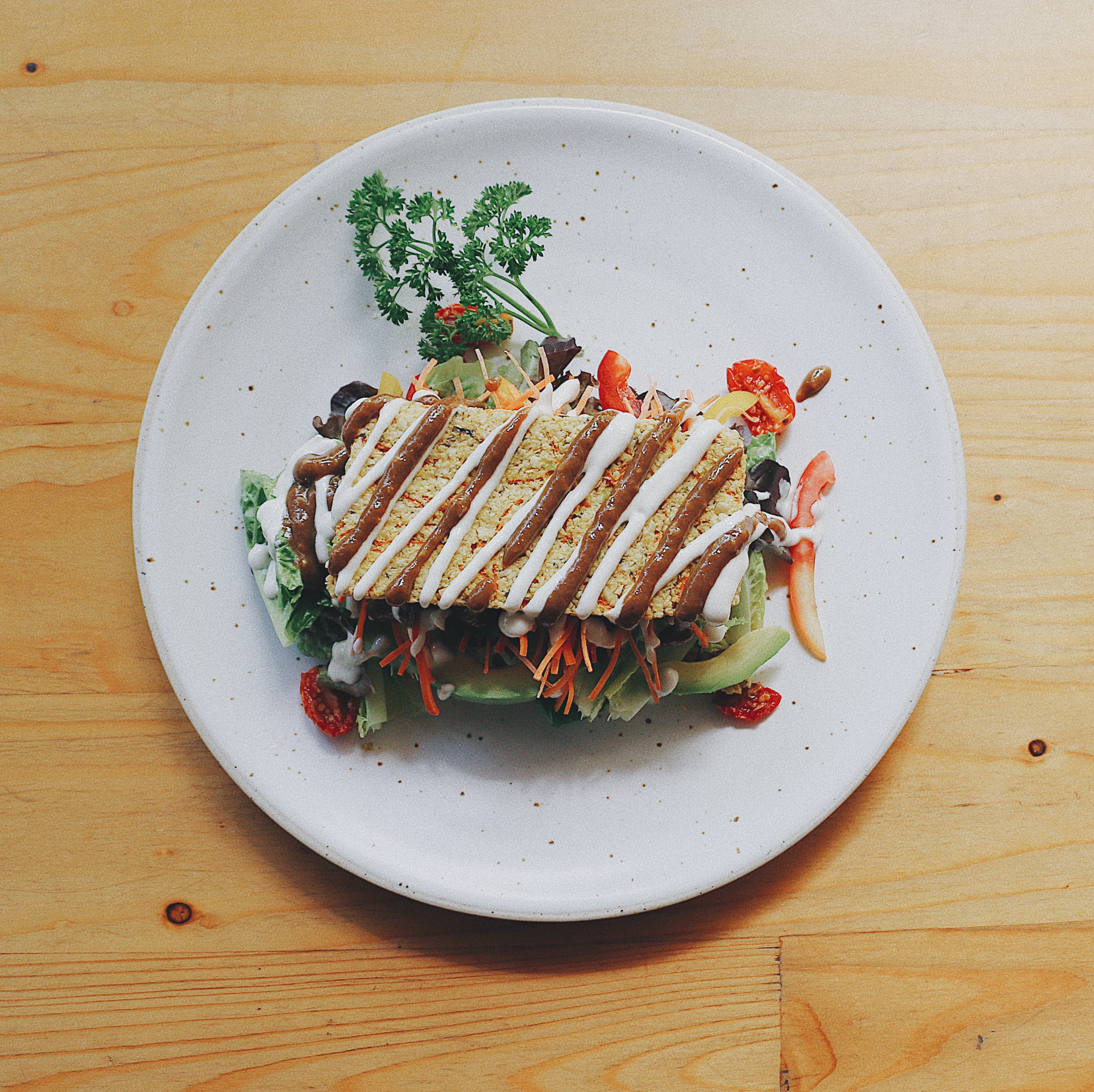 Shitake Sandwich 220.-
Flavored marinated & dehydrated Shitake in our famous raw Sunflower onion Flat Bread with mixed greens. Topped with macadamia mayonnaise and turmeric cheese sauce.

Hawaiian Pizza 220.-

Sprouted sunflower seed, macadamia, cashew nut crust topped with marinated veggies, red onion and zesty Thai pineapple.