Larb Dip 180.-
Inspired by traditional Thai dish with all the Thai signature healing herbs. Plant base protein rich activated almond, carrot, blended with mint leaves, kefir lime leaves, lemongrass, chilli, and lime juice. Served with cucumber, string bean, carrot crudité.

Mock Salmon Sushi 195 .-
Mock salmon mousse made with activated almond, carrot, lime juice,shoyu, rolled in nori sheets with bell pepper and avocado. Side salad w/bell pepper dressing.
Vegetable Sushi 180.-

Mixed vegetables and avocado strips rolled in tasty nori sheets, seasoned with organic and gluten-free miso, served with Rasayana signature live sour cream. Side salad w/mustard dressing.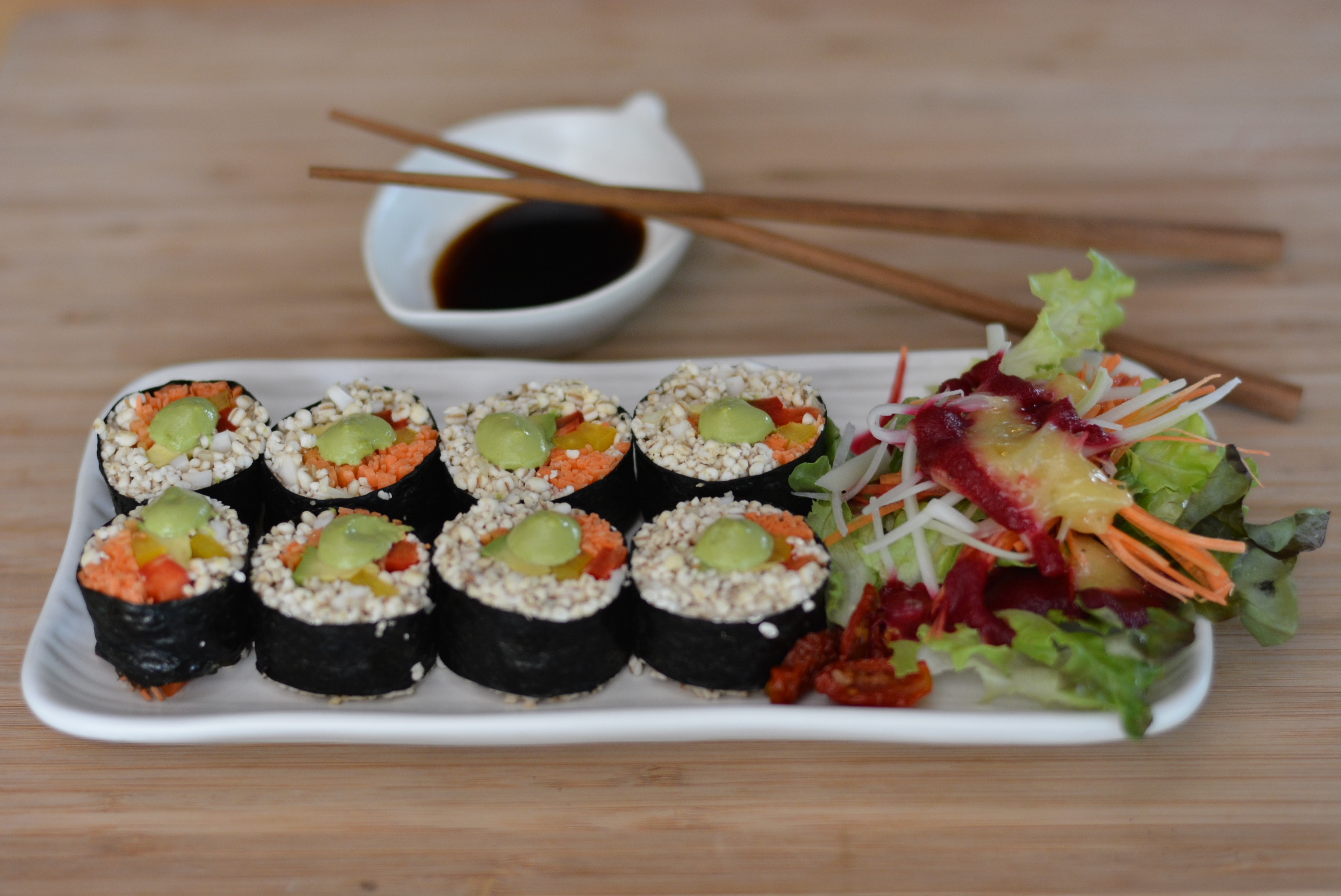 Barley Sushi 180 .-

Nourishing sprouted barley and young coconut meat (rice substitute) with vegetables, avocado, wrapped in iodine rich nori , served with Rasayanasignaturelive sour cream.Side salad w/mustard dressing.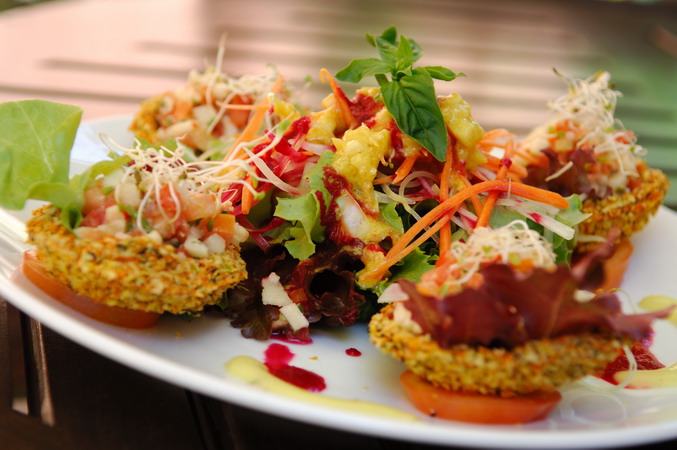 Mexican Taco Cup 210.-
Crunchy taco cup made with dehydrated Shredded vegetable filled with Rasayana's famous spicy salsa (tomato, coconut shoot, cilantro). Side salad w/ mustard dressing.

Spring Rolls 180.-
Beautifully rolled cabbage leaves stuffed with savoury nuts pate'. Topped with homemade sweet and sour sauce.

Hummus or Guacamole Platter 180.- / 195.-
Crunchy Carrot, celery and bell pepper crudités served with creamy activated almond hummus or fresh avocado Guacamole for dipping.

Raw Nachos 195.-
Live Flaxseed crackers, zesty salsa, and creamy guacamole.

Asian Pate' stuffed Tomatoes 180.-

Zesty cashew, carrot, and ginger pate' stuffed in tomatoes. Served with Asian Tahini sauce.